Toolbox group to perform at Lakeside
Listed Under: News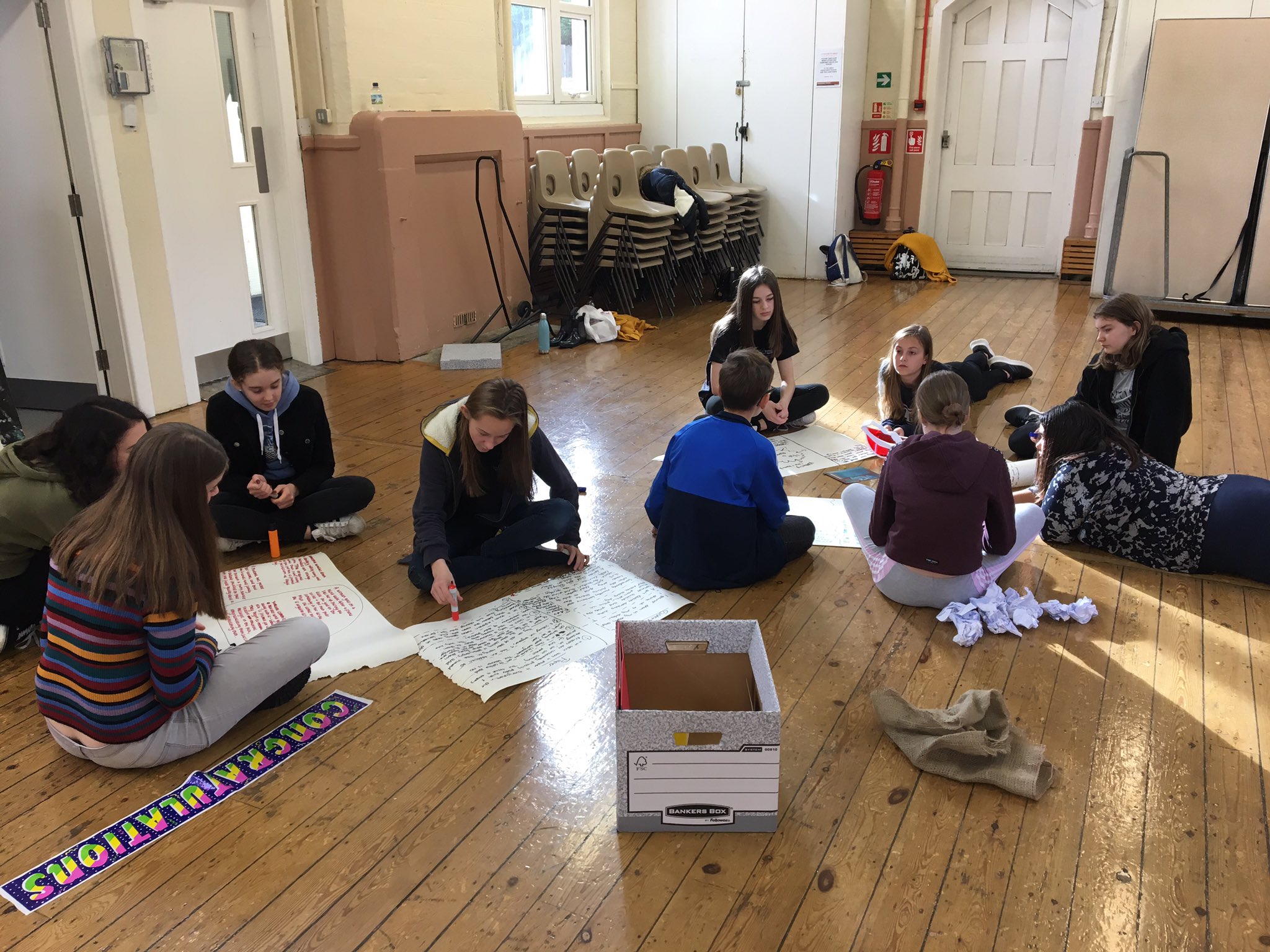 Our Toolbox-tackling group members are set to perform at Lakeside Arts Theatre early this month!
Our Saturday morning Senior Youth Theatre group has been working on the Toolbox project organised by Nonsuch and Lakeside Arts Theatre as part of the Young Creative Awards Programme.
The group will be performing on Monday 4 March from 7.00pm at Lakeside Arts Theatre in the 13 – 15 category.
We will also have a technical rehearsal on Sunday 3 March.
You can find tickets for the event by clicking right here!
Saturday morning Youth Theatre group exploring ideas for #Toolbox2019 @wearenonsuch @LakesideArts @boott #iloveyouththearre #youngteam #greatideas pic.twitter.com/8jqTtzFu9f
— Flying High CIC (@FlyingHighCo) October 27, 2018
Toolbox
A toolbox kit of props, objects, pictures and other items was been made available for youth theatre, school, college and university groups in three age categories: 13 – 15, 16 – 18 and 18 – 24. These are also the categories for the Young Creative Awards.
Each group has received the same toolbox and has been encouraged to create a 15 minute piece of theatre.
The piece had to be filmed by 1 February and sent to the organisers who will selected five pieces from each category to be performed at Lakeside Arts Theatre in the first week in March.
We were lucky enough to be chosen, which is a great testament to the work done by our members!