Youth Theatre nominated at Young Creative Awards
Listed Under: News
One of our Youth Theatre groups has been nominated in the Theatre category at the Young Creative Awards and will attend the ceremony at Nottingham Playhouse on Tuesday 21 May.
The piece was devised as part of the Toolbox project, run by Nonsuch Theatre and Lakeside Arts and ideas were initiated from a toolbox kit of props, objects, pictures and other items made available for youth theatre, school, college and university groups in three age categories: 13 – 15, 16 – 18 and 18 – 24.
Saturday group Senior Youth Theatre 2 were nominated for their devised piece "Flight SA435" which began with the crash of an aeroplane on its way from Johannesburg to Harare in Zimbabwe and then flashed back to three groups as they prepared to take the flight.
The awards ceremony will be full of live music, dance and spoken word performances.
The evening starts at 5.30pm with entertainment.
Young creatives also have the opportunity to display their work in an exhibition at Nottingham Playhouse, which guests will be able to view before the actual ceremony begins at 6:45pm.
Tickets for the event are free and can be found by clicking here!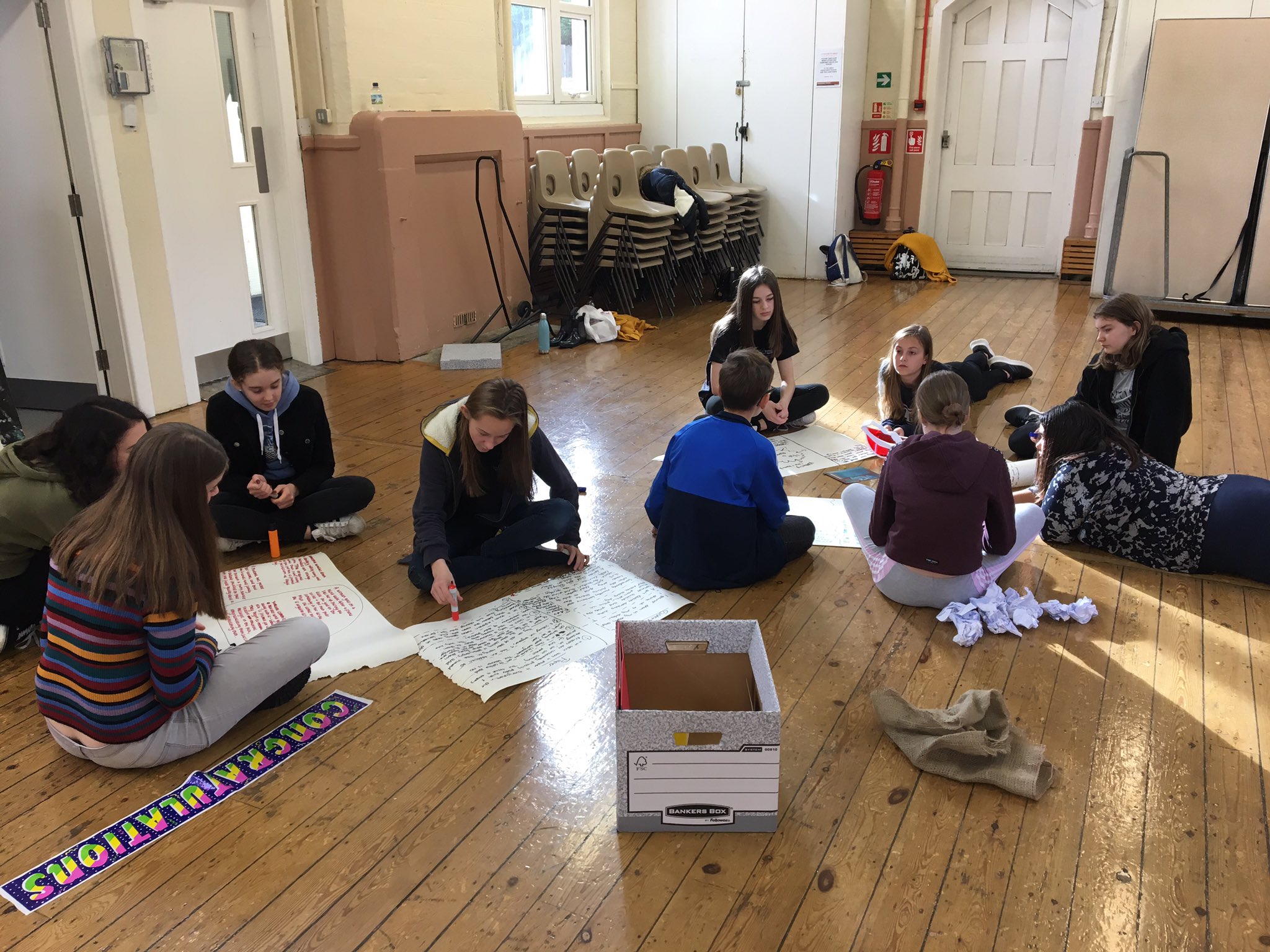 Senior Youth Theatre digging into their Toolbox